I think the folks at The Group Pattern Language Project have done a marvelous job in distilling some (most? all?) of the core patterns relevant in organizing meetings (and group processes more generally). After years of work, they produced this deck of 91 full-colour cards, each card representing one of these patterns: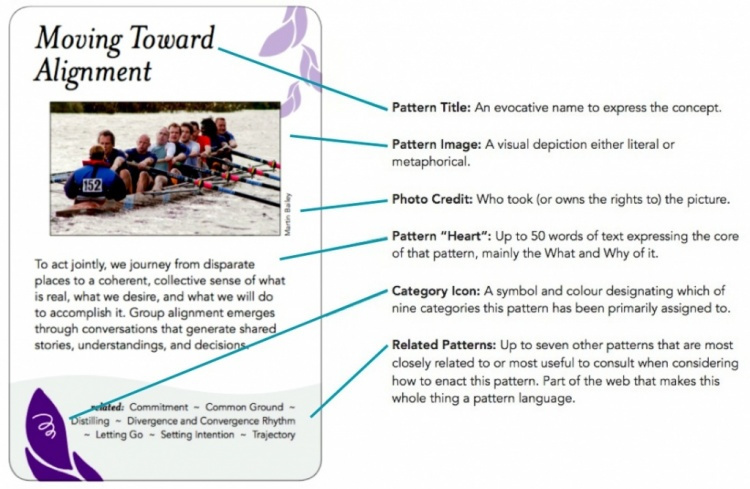 A free pdf-version of the deck is available for download at https://groupworksdeck.org/download-invitation
These cards can be used in so many ways that I can't even start listing them. But I'd be curious to hear about your experience with these cards. Have you ever been at a meeting where they were used (or maybe you were the facilitator who brought them into the meeting)? What kind of meeting was it and how did it go?
I think it would be particularly useful to also hear some stories where the cards did not work so well (either for you personally or for the whole group). Not that I want to encourage bad talk about the cards, but I think we all know the uncertainties connected to introducing new, innovative methods into meetings and by talking about cases where it went wrong, we can improve hour judgement of when is the right moment/group to use which tool…